Unlock Your Creativity with Arrk
AI-Powered Content Creation
Unleash the power of AI and create high-quality content in seconds
No Credit Card Required to Start. Create an account in 2 Minutes
Are you tired of staring at a blank page,
struggling to find the right ideas?
Task : Create Social Media Posts for Amy's Flower Boutique
Overcome your creative blocks
Generate content 12X Faster with Arrk
Our AI-powered platform empowers individuals like you to effortlessly create content that shines. Whether you're a writer, blogger, or someone who simply wants to express themselves online, Arrk has the tools you need to make your ideas come to life.
Arrk is here to ignite your creativity
Creating content on Arrk is a breeze. For our example above, let's create Instagram post ideas for Amy's Flower Boutique using Arrk's AI Writer tool and Arrk's AI Image tool.
To create content, choose the AI Writer tool, select a template and provide the necessary details for your post. Now sit back and relax and let Arrk work its magic, generating your next batch of Instagram post ideas for you.
It's that simple!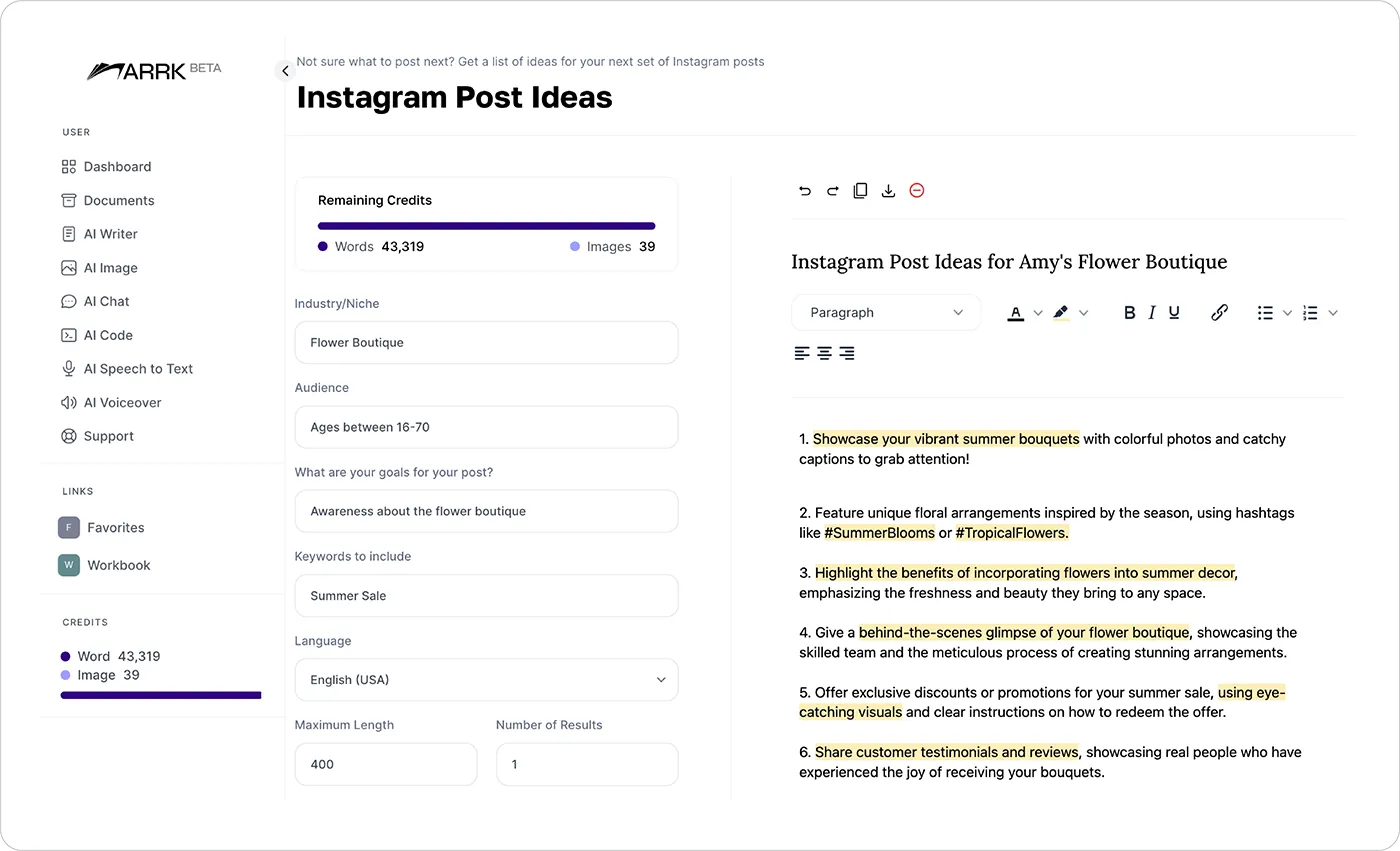 Now let's create unique and captivating images for the Instagram posts
Simply click on AI Image, describe what you want your images to look like and select any additional parameters and click generate. Arrk will provide unique, copyright free images to use anywhere!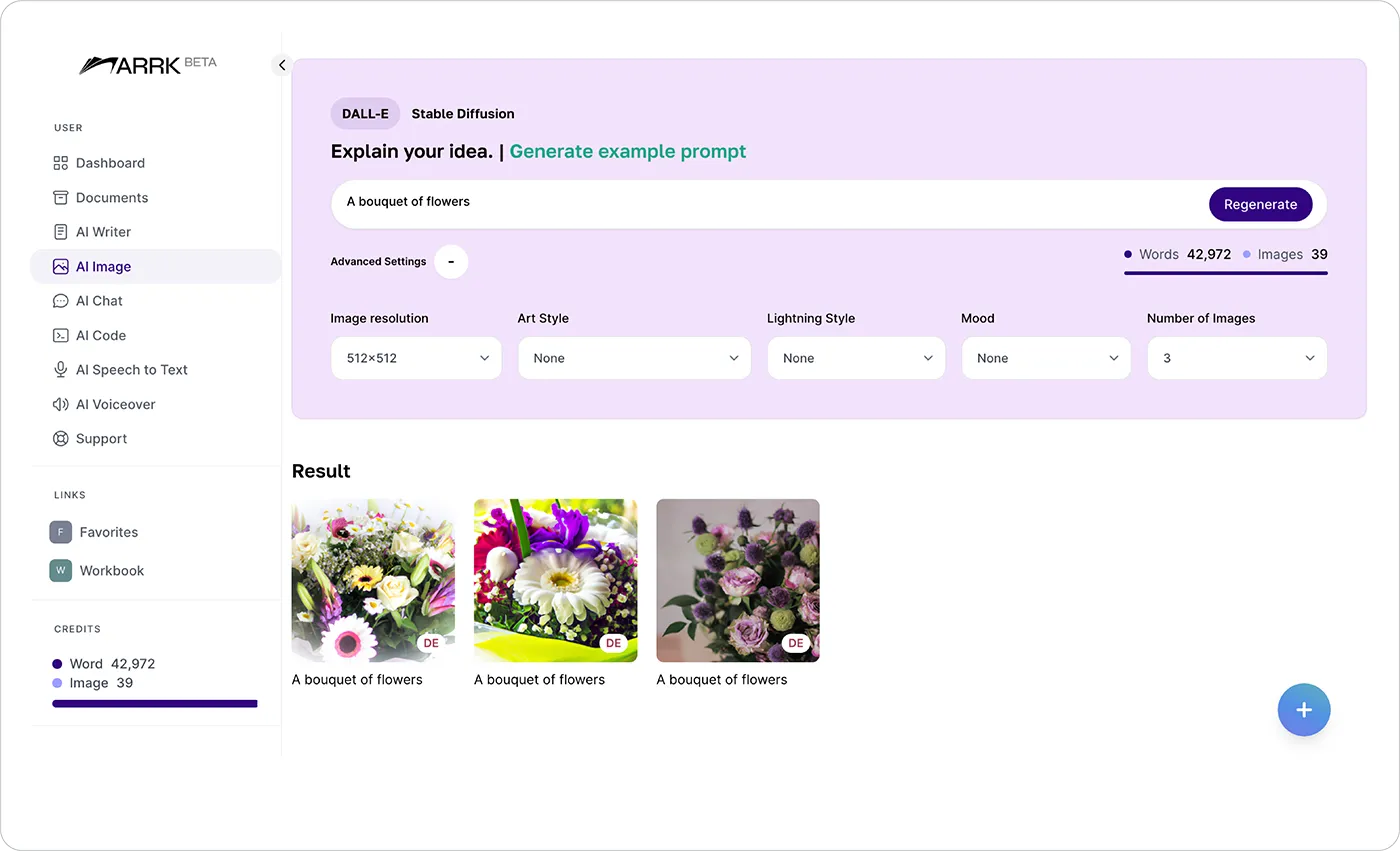 Popular uses for Arrk AI Image Creator
Seconds, Not Hours.
The New Way to Get Things Done
Task Complete : Create Social Media Posts for Amy's Flower Boutique
"Who is my target audience?"
"What topics can I post about?"
"I don't know where to start"
"What captions should I use?"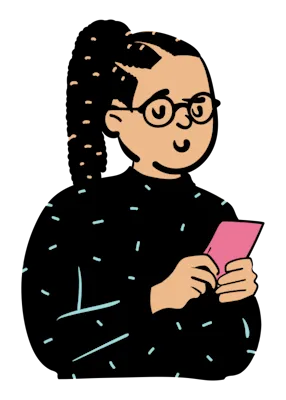 "What hashtags can I use?"
"This is going to take forever"
"Arrk's AI content creation tools have transformed the way I approach writing. The quality of content generated is impressive, and the time saved is invaluable. It's like having a skilled writing partner available 24/7!"
"As a startup founder, Arrk has been a game-changer for crafting compelling pitches and presentation content. The AI-generated content is spot-on and has helped us make a strong impact in our industry."
"I was skeptical about AI writing tools, but Arrk has completely won me over. The AI Assistants have been incredibly helpful in drafting well-structured and engaging content. It's like having a knowledgeable writing mentor guiding me!"
Explore Arrk for Free. Every account begins with a test drive, giving you a chance to try out our tools before committing to a paid plan.
Frequently Asked Questions
Have a question? Get in touch with our team