The Best All In One
AI Content Generator
Experience a new era of content creation with Arrk's AI-driven capabilities. –
Create high-quality content in seconds 
Your Favourite AI Tools
On One Platform
Our AI tools (AI Writer, AI Image, AI Assistants, AI Code AI Voice) are designed to save you time, boost productivity, and drive exceptional results. Whether you're an individual content creator or a business looking to optimize your processes.
Create Copy
That

Converts!
Revolutionize your copywriting with Arrk's AI-powered Writing Tool. Craft compelling marketing copy, advertisements, and product descriptions effortlessly.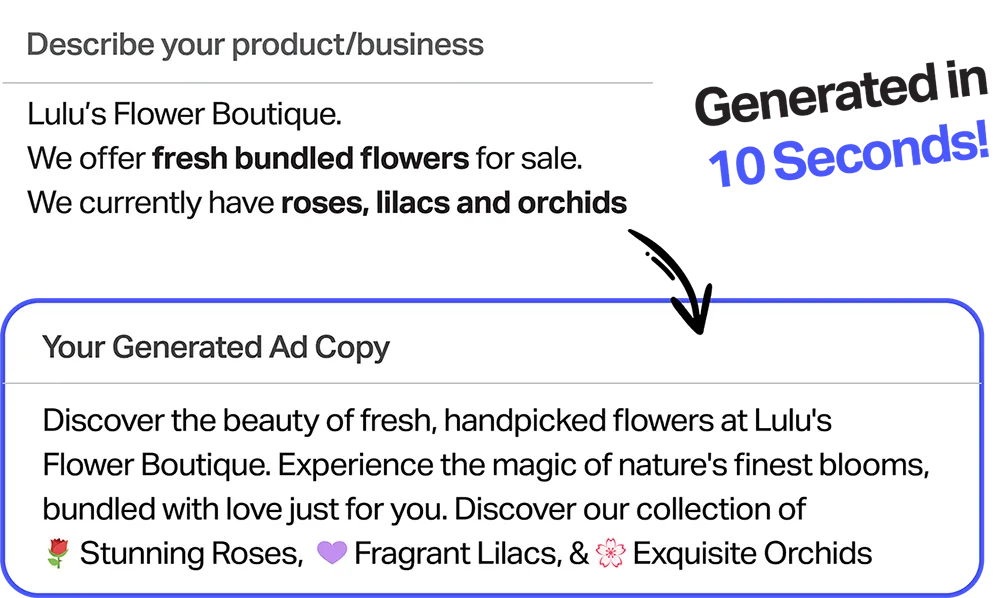 100+

Ready Made Templates For Instant Productivity
Craft Images
That

Inspire!
Your imagination is our canvas. Watch your ideas come to life. Create images that tell your story.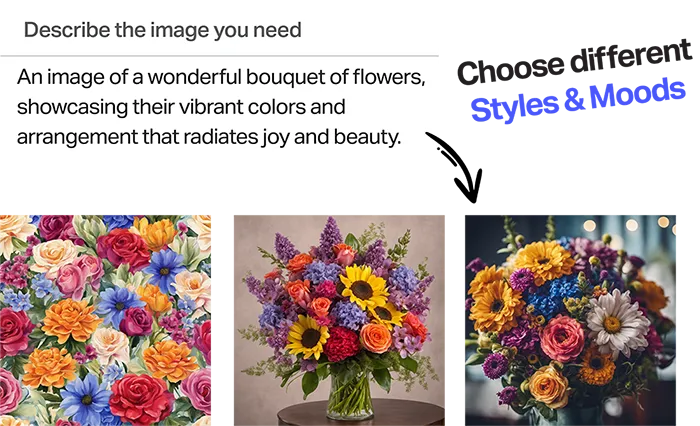 20+
Styles, Moods, & Lighting Effects
Conversations
That

Connect!
Choose from a variety of personas, including marketing experts, SEO specialists, tutors, and more, to get expert advice tailored to your needs.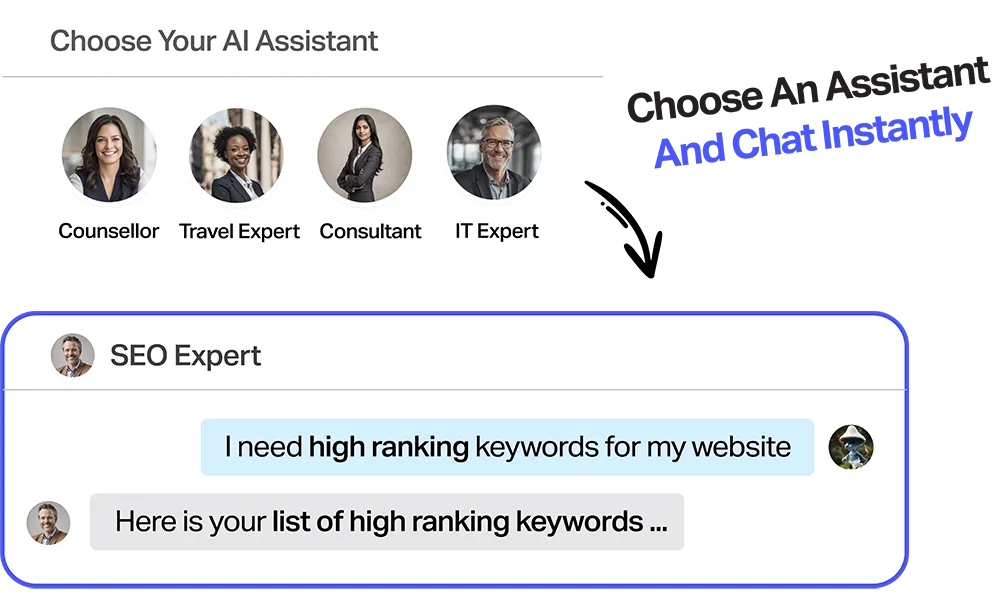 10+
AI Assistants ready to give you advice on any topic
From captivating commercials to engaging narrations, our AI voice will bring your words to life.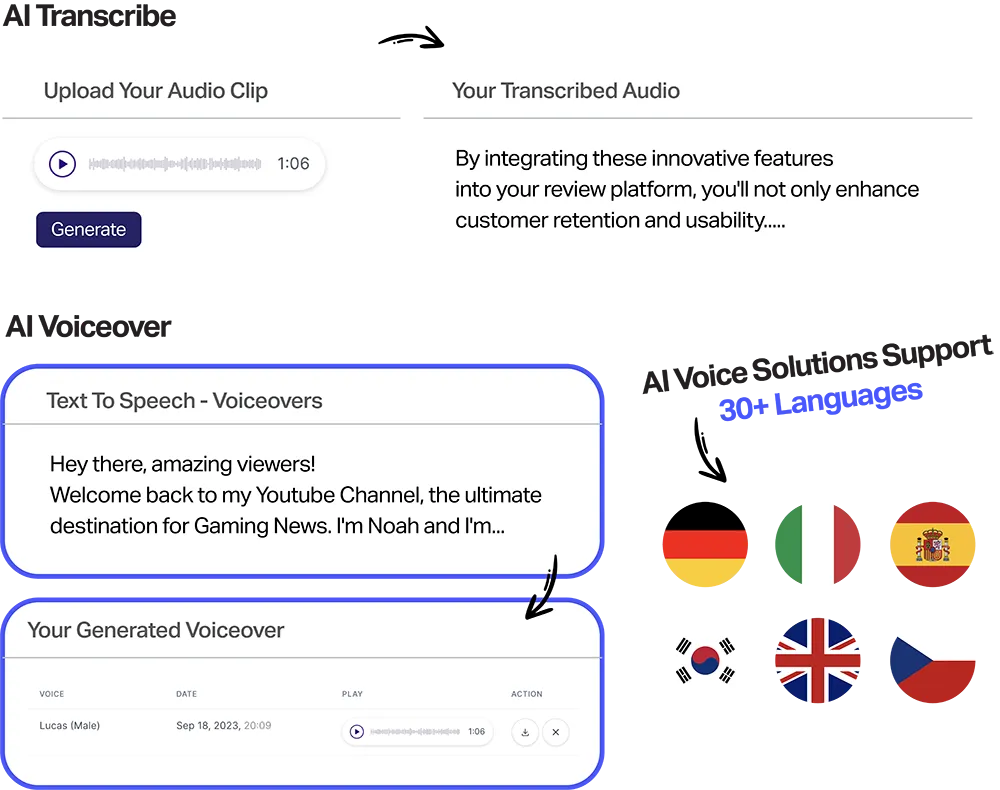 Supercharge Your
Code Pipelines
Get instant code snippets, documentation generation, best route recommendations and more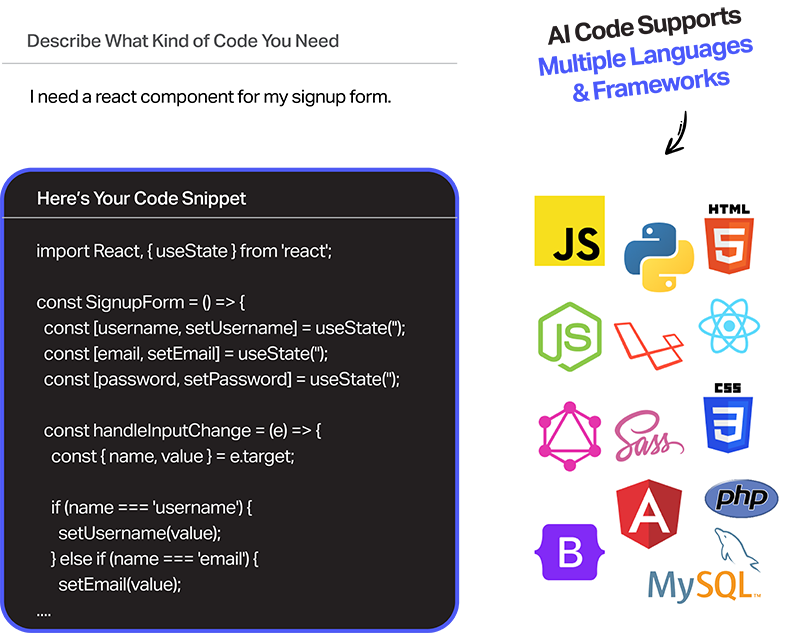 Set Sail For Creativity With
AI-Powered Content Creation
With Arrk, creating captivating content has never been easier.
You don't need to be a tech guru to harness the power of AI for your content creation needs. Arrk offers pre-designed templates and customizable options, ensuring that you have the flexibility to tailor your content to your unique style and requirements.
Popular Use Cases Within The Arrk Community
100+ Templates


To Get You Started
Dive into our extensive template library, designed to cater to a wide range of content creation needs. Whether it's blog posts, marketing materials, or social media content, we have templates to spark your creativity.
New Templates Added Every Week! ⬇️
Explore Arrk for Free. Every account begins with a test drive, giving you a chance to try out our tools before committing to a paid plan.
Step Aboard and
Start Creating
Start Creating Content, Even If You Have Never Used AI Tools Before!
Create an account in 30 seconds.
No Credit Card Required
Your content will be generated in seconds! Edit, Save, or Export even with a free account
Learn About
Arrk's Impact
Explore how Arrk has revolutionized the approach of our worldwide community to content creation, design, and communication. Listen to the experiences of those who've harnessed Arrk to unleash their imagination and boost their efficiency.
Arrk's AI content creation tools have transformed the way I approach writing. The quality of content generated is impressive, and the time saved is invaluable.
Sarah M
Online Content Creator
ARRK has been very useful for me lately. It is an easy to navigate ai tool kit with a wide variety of AI for all different uses. I use ARRK to quickly summarise text and also generate images and art.
Seth K
Architecture Major
I was skeptical about AI writing tools, but Arrk has completely won me over. The AI Assistants have been incredibly helpful in drafting well-structured and engaging content.
Alex P
Startup Founder
I am very impressed! The user interface is very simple and easy to use. The content quality is exceptional - Highly recommend
Justin L
Journalist
Best AI Content platform on the market now. I've used Arrk for about a month now with no complaints. The team publishes new AI templates consistently which are useful. Great stuff
Thomas S
Web Designer
Frequently Asked
Questions
We understand that starting with new AI-powered tools can raise questions. Whether you're a new user or a seasoned pro, these answers should shed light on how Arrk can work for you.
No technical expertise is required – just your creative ideas and a desire to create remarkable content. Arrk is designed with user-friendliness in mind. Our intuitive interface ensures that you can effortlessly navigate and utilize the AI tools.
Absolutely! Arrk provides you with the flexibility to customize and refine the AI-generated content according to your preferences. You can edit, revise, and tailor the output to match your desired tone, style, and messaging.
Yes, you can utilize Arrk's AI voiceovers for commercial purposes. Our AI voiceovers are designed to add a professional touch to your projects, whether they're for personal, business, or promotional use. Please read the terms and conditions of use for further information.
You're Only
One Step Away

From Elevating Your Content